Webinars

Sponsorship - Webinars
Our webinars have become very popular amongst members as an opportunity to learn and expand their knowledge base, and to strengthen and enhance their business. The webinars cover a wide range of business topics including marketing, leadership, data security, HR and industry trends.
For our sponsors, it's a prime opportunity to be visible to a captive audience of existing and potential customers, and open the door to new opportunities. Sponsorships are a valuable way to improve your visibility and enhance your company's profile.
If you are interested in exploring sponsorship opportunities for upcoming webinars, please reach out to Carolynne Jansen at cjansen@wrla.org or (800) 661-0253 ext. 5.
---
Upcoming Webinars
WRLA Webinars are baaaaaccckkkkk!
Join us for 2 sessions this June and be sure to share this information with members of your staff that will find this information important and useful.
June 9 – Building Materials 2022 Salary Survey Results! Stephen Borer and Gillian Mitchell from DMC Recruitment will present the results of the salary survey, provide insight into the details behind the responses and answer any questions that you may have. (Recording available below)
Presenters: Stephen Borer and Gillian Mitchell from DMC Recruitment
June 16 – The Launch of Product Sonar! Your pricing isn't as competitive as you think! Product Sonar shows Canadian Hardware Stores what their local market is charging. Use our data to make better pricing decisions and save time as well! To learn more about this product and how if can help your business, join us on June 16 for an information session and demo! To register click here!
Presenters: Nathan Bosscher from Blue Giraffe Software Solutions and Gary Fletcher from Trail Building Supplies
---
Past Webinars
---
View the WRLA past webinar archives by clicking more.[More]
June 9th, 2022 - Building Materials 2022 Salary Survey Results
12:00 - 1:00pm CST
Presenter, Stephen Borer and Gillian Mitchell from DMC Recruitment
Stephen Borer and Gillian Mitchell from DMC Recruitment will present the results of the salary survey, provide insight into the details behind the responses and answer any questions that you may have
November 16th, 2021 - Social Media Planning for Trade Shows
12:30 - 1:30pm CST
Presenter, Charmaine Jennings, Strategic Charm Boutique
It's no secret successful trade shows can drive a lot of traffic to your business. But did you forget about your online traffic? While it's great to make in-person connections and pass out business cards, in the age of social media, potential customers and retailers often go to Facebook or Instagram to learn more about you; sometimes before going to your website. If your social media channels are stale and don't have fresh or engaging content, your trade show connection may lose interest. During this webinar I'll walk you through how to prepare your social media channels prior to your trade show, how to utilize features like lives and Instagram stories during the trade show, and how to keep engagement going after the trade show has ended.
October 26th, 2021 - Make Hiring Easier - Leveraging Employer Brand to improve hiring success for Building Materials organizations
12:30pm - 1:30pm CST
Presenter, Stephen Borer, Founding Partner, DMC Recruitment Group
In this session Stephen breaks down what an employer brand is and how to use yours to attract the right talent. This session is aimed at local and regional building supply dealers, building material manufacturers and distributors.
September 28th, 2021 - Building Workplace Diversity and Inclusion
This webinar is sponsored by
12:30 - 1:30 CST
Presented by Melenie Olfert, Instructor, Cultural Studies and Business Communication, University of Winnipeg
How is Productivity and Inclusive leadership connected? Diverse and Inclusive teams start with a 17% higher productivity. They are 29% more collaborative and are reported to make high quality decisions. Why? Join us for a presentation on diversity & inclusion at work and in the industry as a whole. You will:
Have a better understanding of what is meant by Diversity & Inclusion in the workplace,
Articulate the business case and benefits of Diversity & Inclusion,
Know the elements of workplace diversity with a focus on gender and cultural diversity, and
Take away some tips to continue building diversity and inclusion within your business.
Stress Busters
This webinar is presented by PIB – Group Health and Dental Benefits

Presented by: Marc Saulnier, Homewood Health
When stressors overwhelm us, effective techniques can help bring us back to equilibrium. This session will explore aspects of the stress response, focusing on practical tips and tools to bring us optimal stress levels, thereby helping us to maximize our energy and performance.
---
Intro to Passive House Standard for Retrofits - What You Need to Know
Sponsored by

Presented by Chris Ballard, CEO, Passive House Canada and Ed May, Partner, BuildingType LLC
Buildings shape the lives, health and wellbeing of individuals and communities. Unfortunately, many of the buildings across Western Canada often have a multitude of problems: from drafty building envelopes to mold and moisture problems and inefficient HVAC systems. While the 'Passive House' standard was first adopted as a tool to improve the quality of new-construction, in the decades since its inception the standard has grown to include some powerful new tools, guidelines and certifications which can help professionals in the construction sector retrofit building to be more comfortable, healthier and use less energy. This 1 hour session will introduce the Passive House Retrofit Standard (EnerPHit) and highlight some examples of successful Passive House retrofits from around the world. Do not miss this opportunity to learn more about this how you can sustainably retrofit.
---
Tiny Homes - A Small Answer To A Big Problem.
Sponsored by

Presenter: Leigh Bursey, Executive Director, Tiny Home Alliance of Canada
Join us to learn how tiny homes are the wave of the future, a growing industry, and a way to remedy housing affordability.
---
Cyber Security Impacts and How to Protect Yourself
Presented by Brian Winters, CIO, ECI
Concerned About Your Data Security? You Are Not Alone. Good security requires layers of defense.
In today's business climate with the effects of COVID-19 causing an increase in cyber criminality, you may be taking a hard look at your business software and processes. Learning more about cloud-hosting and its benefits, challenges, scalability, and security will give you the edge you need to make an informed decision. Hear from ECI CIO, Brian Winters, about how to ensure your solutions are safe and secure in the cloud.

LINK TO WEBINAR
DOWNLOADABLE INFO SHEET
---
CHBA's Net Zero Home Activities
This webinar is sponsored by

Presented by Sonja Winklemann, Director, Net Zero Energy Housing, Canadian Home Builders' Association
The Canadian Home Builders' Association (CHBA) established a Net Zero Energy Housing Council in 2014 to guide its efforts in high-performance housing. The Council supports innovation in the residential construction industry with the goal of creating a market advantage for CHBA builder and renovator members voluntarily pursuing Net Zero Energy performance. Join us for this webinar to learn more about the Net Zero Council's efforts including its Net Zero Home Labelling Program.
---
Mass Timber - the newest oldest build material
This webinar is sponsored by:

Presented by Andre Lema, Western Archrib
Mass timber is advancing its way into non-traditional applications with new technologies that change how things are made. Andre will illustrate with recently built projects what has been created with Glulam/Mass Timber. Discussion around why mass timber is becoming popular and how lumber retailers can benefit from this market shift.
---
Innovating Sales in a Virtual World: High Tech and High Touch Selling
Sponsored by

Presented by Darrel Boyko, Boyko Innovations, DominateSelling
The way we reach, interact and connect with our customers has changed. We must adopt a High Tech and High Touch selling and service approach. How do we meet our clients at their point of need? How do we move opportunities forward to grow revenue in a virtual world? If we don't adapt now, then we risk losing customers that don't return to the "normal" way of doing business and miss the opportunity to reimagine our business in a post pandemic world.
You are going to leave this webinar with confidence, tools and ideas on how you can reach, interact and connect with your prospects and customers in a virtual world.
---
Media 101
Presenter: Amber McGuckin, WRLA marketing and communications manager
Lights, camera, action!
The news is a fast-paced industry and they're interested in our industry more than ever.
WRLA's new Marketing and Communications Manager Amber McGuckin has spent the bulk of her career so far in newsrooms in the Prairies working for companies such as Global News, CTV News, Postmedia and more. Join us in a discussion about what you should know before agreeing to an interview with a reporter and how you can get some free advertising dollars from news media.
---
Stress Management Webinar - LIVE SESSION, NOT RECORDED
This webinar is sponsored by:
Presented by Jolene Watson, Clarity Coaching & Development
Stress - we all had before the pandemic but there is no doubt that 2020 was one of the most stressful years for many, and as we enter 2021, that is not letting up.
Our industry continues to be under significant pressure; from how to keep business going and ensuring staff and clients are safe, learning news methods to deliver goods and services to just managing the sheer amount of information we receive daily.
Please contact WRLA for session handout.
---
Social Media and your Business Plan
Presented by Charmaine Jennings, Strategic Charm
Does your business plan have a section on marketing? If that section doesn't include your social media marketing strategy, this webinar is for you! It's easy to look at social media as something to take day by day, but strategic planning is what helps you become more effective and efficient with your efforts, and increases the likelihood of achieving a hearty ROI. During this webinar you're going to discover tips for building your social media strategy and how to incorporate it into your business plan, how to set realistic goals and the key metrics you need to track your success, where to spend your social media marketing dollars, and more!
---
From the Ground Up - Passive House Canada
Presented by Passive House Canada
Sponsored by
An intro to the Passive House standard. In this conversation, we will chat with Passive House Canada's CEO, Chris Ballard and Mark Bernhardt, President of Bernhardt Contracting Ltd about everything you need to know about Passive House design and construction. What is a Passive House, and why would someone want to live, work or play in one? How does it work? And how is a Passive house built, and why do you need to know about Passive House construction?
---
Advanced strategies for building and growing your LinkedIn network
Presented by Kelly Thibodeau, Squarely Social
Most professionals today have a LinkedIn personal profile and know that it's an important part of maintaining their personal and professional brand. LinkedIn isn't just another social media platform for wasting time; it's the network that can turn strangers into customers, but like any other tool in your toolkit, it comes down to knowing how to use it.
---
Family Business Transitions: Three Drivers of Success
Presented by Tom Deans
Sponsored by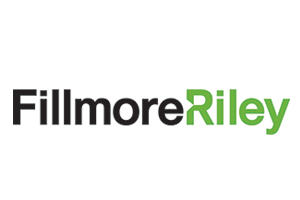 Prepare to unlearn everything you though you knew about transitioning a family business from Dr. Tom Deans author of Every Family's Business - listed by The New York Times as one of the top ten books business owners should read. Unlike any other webinar you've attended, this fast-paced interactive session will help you understand:
When and how to begin conversations with the next generation about transitioning the ownership of your business
What to do when the next generation expects the business at a discount or for free?
A review of all your transition options, from key employees to strategic buyers to private equity.
---
Inventory Optimization
Presented by Rick Reid, Supply Chain Canada
Too much or too little? Find out more about inventory optimization and best practices to ensure you have the right balance for your business.
Webinar Covers:
What is inventory optimization and goals of inventory management
Benefits, advantages and objectives of inventory optimization
Best Practices
Demand and Lead Time Forecasting
Supplier Selection
KPI's
Customer Service Implications
---
How to create content your people are searching for
Presented by Kelly Thibodeau, Squarely Social
Blogging is a cornerstone of your content marketing strategy. It's the one place where you can create long-form content you own and it's key for driving traffic to your website. The art of blogging is more than just writing great content -- it's about getting into the mindset of your customer and understanding the words they're searching for -- it's not search engine optimization, it's about being found.
---
Shopify - Designing a Store that Customers Love - Store Fundamentals
Presented by Cassandra Ratcliffe and Kray Mitchell, Shopify
Level up from our October 13th session. In this workshop, we'll cover e-commerce design principles including trust, visual appeal, mobile experience, and navigation. We'll talk about developing your brand identity, and then I'll walk you through designing your Shopify store's homepage, product pages, and checkout. After the presentation we'll have a short Q&A.
---
Social Media Company Guidelines
Presented by Charmaine Jennings, Strategic Charm
When it comes to social media, consistently executing a strategy in line with your brand and company goals is important. Consistency makes your company and content easier to remember and helps you stand out as a professional in your industry. During this webinar you're going to learn how to create social media guidelines tailored to your business. This guide will include information about key social media platforms and your objective for each, rules and regulations about use of brand fonts and logos, the language of your company and more. This guide will be useful to any individual or team responsible for managing your company's social media, and can be passed along to your next communications or social media manager as your company continues to shift.
---
Level 1 - Getting Started Online - An Ecommerce Chat with Shopify (Repeat Performance)
Presented by Kray Mitchell, Shopify
During this time of social distancing and store closures, it is crucial now more than ever to have an online presence to still engage with customers and continue to grow your business.
In this webinar, Shopify will walk through a high level overview of Shopify, things to consider when bringing your business online, and a brief introduction to the marketing funnel.
---
Showcase with a Twist!
Learn more about the new 2021 Showcase with a Twist opportunity.
---
How to take control of your business and grow sales
Presented by Darrell Boyko, DominateSelling
Hoping for sales is not a strategy and it can be frustrating when salespeople produce little to no results at the end of the week. A sales process gives your sales team a repeatable framework for engaging customers and growing your business.
---
Supply Chain 101
Presented by Rick Reid, Supply Chain Canada
As we all learned during COVID-19, supply chain woes can make or break a business. Learn about the basics of supply chain management, including benefits, competitive advantage and ways to improve your supply chain. Webinar will cover:
What is a supply chain?
Supply Chain Management in your Organization
Key Elements of Supply Chain Management
What is supply chain management?
Characteristics of world-class supply chains
How do I improve my supply chain?
---
BONUS WRLA Webinar - The Perfect Storm - Issues Impacting the Lumber and Forestry Industry
Presented by WRLA
---
2020 has presented a variety of different challenges and realities that we continue to face, including a lumber shortage that has directly impacted many WRLA members and their partners. To better understand all areas and challenges that have created this perfect storm that led to the shortage, the WRLA is hosting a panel discussion via webinar. Our line-up of speakers will provide an overview and understanding in the various areas of the supply chain and factors that have brought us to where we are today.
Some of the confirmed panelists include Michael Almond, general manager, North American sales for Canfor, Don Humphrey, national commodity wood manager for Sexton Group and Paul Quinn from RBC Capital Markets.
*Please note: For a short period the slide deck dissapears during the talk due to internet disconnection on WRLA's end.
---
HR Hot Topics! Recruit, Develop, Engage and Retain.
Presented by Diane Taylor, Glow Leadership
People! The most challenging moving target of running any successful business. In this session Diane will cover best practices that will help ease your people challenges and help you move towards aligning your people with your business objectives. We will also discuss some post COVID-19 challenges and how to effectively navigate a successful return to work or post essential worker burnout.
---
Construction Technology Trends
Presented by Hammad Chaudhry, Director of Virtual Design & Construction, EllisDon
New technology in construction is changing not only the way we work but the way we work together. The session will be focused on existing and new technologies that are shaping the future of the industry.
---
The Black Market for your Data
Presented by: Ian Thornton-Trump, CD, Octopi Managed Services Inc.
How do cyber criminals use public data breach information to target victims and break into organisations?
This is a non-technical presentation suitable for anyone interested in immediately taking steps to protect themselves and their business from cyber-attacks at work, at home or while travelling.
---
Getting Started Online - An Ecommerce Chat with Shopify
Presented by Nikki Thibodeau, Shopify
During this time of social distancing and store closures, it is crucial now more than ever to have an online presence to still engage with customers and continue to grow your business.
In this webinar, Nikki Thibodeau of Shopify will walk through a high level overview of Shopify, things to consider when bringing your business online, and a brief introduction to the marketing funnel.
---
Restoring Your Customers' Confidence: Tools to Drive Sales
Presented by Adam Dooley, Dooley PR & Marketing
The pandemic has put many industries in a chokehold. How can you restore your consumers' confidence and maintain sales? Delivering value both online and in person will be key to success. We will look at branding strategies, as well as digital and bricks and mortar service strategies that can drive sales and build your brand.
This webinar was generously sponsored by Westman Steel
---
Networking & Creating Connections While Social Distancing
Presented by Jolene Watson, Clarity Coaching & Development
Do you quickly engage others? Do you avoid online and in person networking opportunities; do you have introverted tendencies? Would you like to make the most of your networking budget to increase your contact spheres and revenue? This webinar will cover the topics of: Identifying Communication Styles; Refining your Elevator Pitch; Discussing Effective Online Meetings; Exploring Follow-up Etiquette
---
Build Your Winning Team: Engagement & Succession Planning
Presented by: Diane Taylor, GLOW Leadership
When asked about business challenges, our members indicate that engaging, retaining and planning for succession is on top of their list. In this session Diane will walk you through the key to success in building your winning team. She will show you how one of the most profitable and successful companies built their culture and how you can bring the same culture alive in your business. She will also touch on succession planning and how you can easily move forward to support and retain your best and brightest.
---
Google YOUR Business
Presented by: Adam Dooley and Stephanie Fung, Dooley PR & Communications
Get the power of Google My Business and Google Reviews working for your business. Did you know that businesses that respond to Google Reviews are more profitable? Why? Because customers read Google Reviews before they buy. Find out how to get more positive reviews and how to manage bad ones. Don't know a thing about your Google listing but want to find out? Let our team walk you through how to set up and manage your free Google listing.
---
Communicating to your Staff and Customers in a COVID-19 Crisis
Presented by Adam Dooley, Dooley PR & Marketing with Lea Currie, WRLA Marketing and Communications Manager
Adam Dooley, President of Dooley PR & Marketing, will join WRLA's Marketing and Communications Manager, Lea Currie to walk through how businesses should be communicating with staff and customers during the COVID-19 crisis.
The session will feature an overview of best practices when it comes to crisis communications. It will also give you the opportunity to ask questions of our experts. It's hard to know what to do or say in a crisis. This session will help guide you in your next steps.
---
Social Media Content Calendar Presented by: Charmaine Jennings, Strategic Charm
When it comes to social media, content is king! Creating and sharing high-value content is what connects brands with their ideal clients and customers. Content marketing is about more than simply promoting products and services. It's about providing educational, entertaining, or inspiring key messages through strategic storytelling. In this webinar you're going to learn how to narrow down your target audience to create content tailored specifically to their interests, discover different ways to generate endless content, and gain tools for how to create and fill in a content calendar for advanced planning.
---
Millennials, Boomers X's and Y's! Generations in the Workplace with Diane Taylor of Glow Leadership
Download slides only WATCH SESSION
Are you trying to navigate multiple generations in your workplace? WRLA is pleased to present Generations in the Workplace, a 45 minute webinar with HR Consultant Diane Taylor of Glow Leadership. In this informative webinar, you will gain a clearer understanding of each of the generations at work and how to motivate them. Diane will then share 4 keys to creating success that should no doubt help you in navigating generational diversity in your business.
---
The Instagram Lowdown with Charmaine Jennings of Strategic Charm
Instagram is one of the top 10 social media platforms in the world, and it's growing with more users and more business value every day. Unlike most social media apps, Instagram is one platform that encompasses many different ways to share content and interact with your ideal customers. In this webinar you're going to learn the differences between your feed, Instagram stories, Instagram live and IGTV, understand how to find the right hashtags to get more eyes on your content, gain insight on how best to utilize Instagram highlights, and more.
---
The Facebook Refresh for Business with Charmaine Jennings of Strategic Charm
While many different social networking platforms seem to be popping up every day, there is still a large audience on Facebook waiting to hear from you and your company. In this webinar you're going to get a refresher on the basics and benefits of having a business page, learn how to utilize features like Facebook Live and stories strategically, gain knowledge about paid advertisement, and learn how to create value-based content that engages your audience.
ATTRACT. CONNECT. EDUCATE. ADVOCATE.