Shop Local Campaign
Our members build communities
When we shop local, we are putting our investment into our community. Local businesses grow and support our neighbourhoods -- giving back through sponsorships, fundraisers and volunteering.
Now more than ever Canadians need to do their part to help restore the economy and the lumber and building supply (LBM) industry is one of the best sectors for the public to spend their hard-earned money. A boost in sales in the building supply sector generates far more economic value in Canada compared to many other retail sectors, including automobile, appliances, communications equipment and clothing.
FACT: If every household in the Prairies provinces (Alberta, Saskatchewan and Manitoba) spent, on average, an additional $500 on repair construction activities, it would boost provincial GDP across the three provinces by $1.5 billion, generate $938 million in labour income and support 14,800 jobs (direct, indirect and induced).
With over 330 building supply dealers located in the Prairies, there is a store near you and these stores are uniquely positioned to provide the goods and services you want and need right now.
Our members build communites, shop local!
Are you a WRLA member business and want to get involved in the campaign?
We can offer you a personalizable poster and social media posts you can use. Email marketing@wrla.org to get started!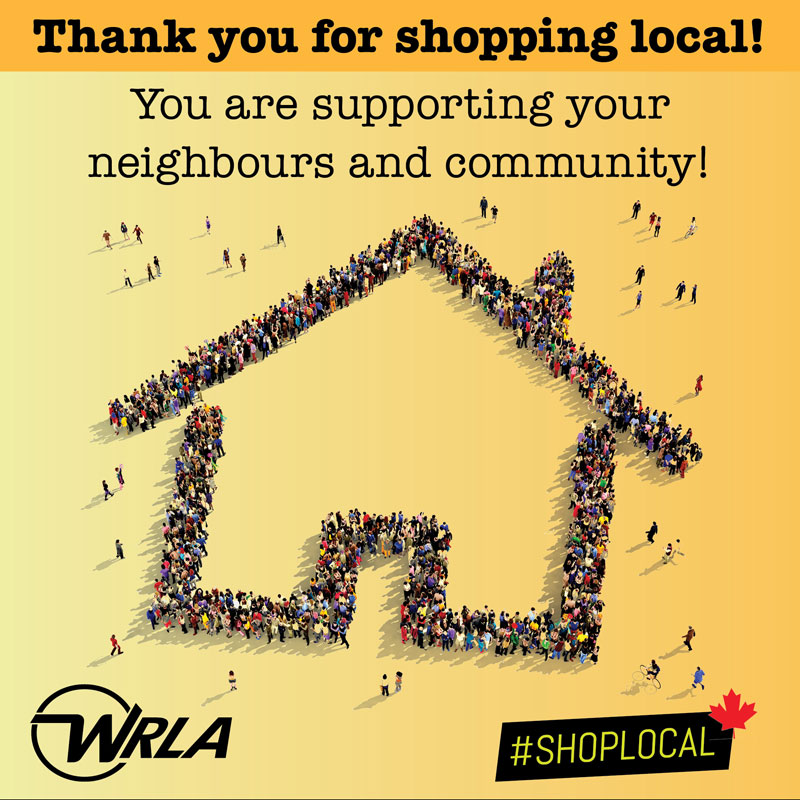 ATTRACT. CONNECT. EDUCATE. ADVOCATE.