Cost-Saving Programs
Get access to cost-saving programs and benefits as a WRLA member. From group insurance to special shipping and freight offers to mental health and wellness, WRLA cares for your wellbeing and success.
WRLA Group Property Insurance & WRLA Employee Insurance Benefit Plan
WRLA gives members access to group property and employee benefit plans. We understand that small and medium businesses may not have the same buying power for optimal insurance plans that large corporations do. Well-developed employee benefit plans are a key factor in attracting and retaining quality staff. No matter the size of your business, your WRLA membership gives you access to a variety of options for property and employee insurance benefits plans.
---
Health & Dental
Effective September 1, 2020, WRLA has changed and endorses PIB as our Employee Benefits provider to give you and your employees more offerings, services and flexibility. We are now partnered with PIB Insurance to bring you and employee group health and dental benefits plan that are designed specifically for WRLA members. PIB offers a full range of benefits and plans that can be customized to fit your budget and the needs of your employees. Let us know what matters most to you and your employees, when it comes to Group Benefits coverage? We're here to help. Review our program for WRLA members here.
A few of the benefits include:
pay direct drug card for all employees
Employee Assistance Programs
dental claims paid in "real time"
$5 million out-of-country coverage for all actively working employees
WRLA members receive preferred rates and coverage enhancements with employee health and dental benefits with PIB Insurance. Contact: JRyan.Desjardins@pib.com (AB, BC, SK and MB) or Glen.Marshall@pib.com (ON). Take advantage of group buying power - We are your WRLA Preferred Business Partner.
---
Property Insurance
Members receive preferred rates, coverage enhancements and discounts of up to 40% off your home insurance.
Competitive insurance premiums through the power of group purchasing
Other discounts, subject to qualification
Convenient payment options, including automatic monthly account withdrawals
Quick, efficient claims settlement
No interruption of your coverage
To avoid penalties for mid-term cancellations, we arrange your coverage so that as your existing policy expires, your Group policy begins immediately.

Cherry Insurance Ltd. is the brokerage of choice for the WRLA property & liability insurance program. As a WRLA member, you will receive exclusive rates at no additional cost, enhanced coverage extensions and dedicated service from a Cherry Insurance broker.
Exclusive coverage extensions at no extra cost
Exclusive rates and membership discounts
Disappearing deductible for losses exceeding $25,000
Dedicated claims service and support
Comprehensive liability coverage to meet the needs of all business operations
Single-point-of-contact for claims support, service, and information on the coverage that's right for you
Click here for more information from Cherry Insurance
---
Additional Insurance, Travel & Communication Programs Current WRLA Members and their employees can take advantage of these cost-saving benefit programs offered through HUB International:
Car rental, hotels and vacation savings
Home savings
Health savings
Additional insurance and related services
Like what you see? Are you looking for other benefit programs? Get in touch with us.
Contact membership@wrla.org to submit your feedback.
---
Deferred Profit Sharing Plan
Deferred Profit Sharing Plans permit employees to share in their company's success through employer contributions. This tax-saving strategy better protects your business and rewards your employees.
---
UPS
WRLA members can take advantage of competitive rates on shipping services with the UPS Members Benefit Program. We're excited to share this opportunity with you and enhance our members' savings through UPS.
50% off small package shipments within Canada, U.S. and to worldwide destinations
50% off imports into Canada
30% off brokerage entry preparation fees
FREE Automatic Daily Pickup® (weekly service charge waived)
FREE UPS On-Call Pickup® services
FREE UPS Access Point locations within Canada
Ship to a UPS Access® Point Location Service - Within Canada = 100% waiver (NEW)
Freight Services
Savings start at 75% off heavyweight (over 150 lb.) LTL shipments
FREE Freight Collect 3rd Party service (Surcharge waived)
UPS is committed to providing value that goes beyond cost and on-time delivery. Customized solutions and reliable services for shipping, tracking and billing drive greater efficiency and streamline internal processes.
You can receive these discounts even if you already have a UPS account. It's free to sign up and there are no minimum shipping requirements. To enroll and start saving, call 1-800-MEMBERS (1-800-636-2377), Monday to Friday, 8 a.m. to 6 p.m. EST or click here.
---
Commercial Gas Cards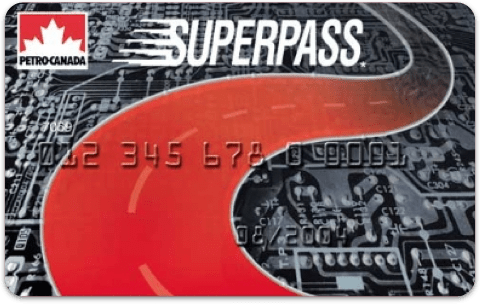 Petro-Canada SuperPass High-security cards offer choices between single and multi-user and vehicle or station-assigned cards. SuperPasses offer discounts on gasoline and diesel credit card purchases, a graded-pricing system benefitting high-volume users, and flexible invoicing and payment options.
WRLA SuperPass Application Form
WRLA SuperPass Information
---
Apparel discounts at Mark's

Offered courtesy of our partnership with HUB International, WRLA members have frequent opportunities to access exclusive savings at all Mark's locations.
Remember to bring your Mark's/WRLA e-voucher. The e-voucher can either be printed or downloaded on your phone.

Members will need to sign in to access the voucher and offer flyers linked here.
---
Business Services
Save on a variety of business and management services to strengthen and grow your company and sales.
American Express Small Business Card
Generate cash flow without impacting your overall borrowing limit and take longer to pay with up to 55 interest-free days. Plus turn business expenses into rewards. Click here to learn more or contact Scott Steffensen at 204-417-3053 or scott.steffensen@aexp.com.
Clarity Coaching
Save 10% on in-person or online coaching and team development services, including personality profiling, team building workshops and professional speaking. Contact Jolene Watson at 306-220-0739 or jolenewatson@live.com.
Dooley PR & Marketing
Save 25% on communication services. Plus, enjoy a free introductory consultation on your digital marketing/communications strategy. Contact Adam Dooley at 204-415-0688 or adam@dooleypr.com.
Glow Leadership
Register for the online leadership development program ($48/month) and receive a complimentary introductory coaching call to discuss your specific needs and challenges. Contact Diane Taylor at diane@glowleadership.com or visit glowleadership.com
Shopify
Try Shopify for free for 2 weeks and get your business online easily and quickly. Learn more.
Strategic Charm Boutique
Save on social media marketing, content and strategy support. Contact Charmaine Jennings at charmaine@strategiccharmboutique.com.
ATTRACT. CONNECT. EDUCATE. ADVOCATE.