Who We Serve
As a WRLA member, you'll be tapping into a huge network of other members from across Western Canada.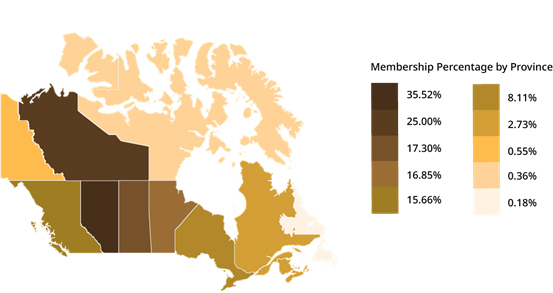 WRLA Membership Across Canada
WRLA offers three membership levels: retail, associate and affiliate. Each level is based on what you do in the industry. WRLA connects retailers to vendors and both to experts in the industry to help your business and career grow.
Fun fact: Our membership also extends into the United Kingdom and the United States of America.
For more information on membership and how to become a member, click here.
---
ATTRACT. CONNECT. EDUCATE. ADVOCATE.